$addButton
Adds a button to an existing message. Use $button to send a message with a button.
Usage
$addButton[Message ID;Label;style/url;link/id;emoji(optional);Add to a new role (yes/no, optional); disabled (yes/no, optional)]

Example
(Add a simple button)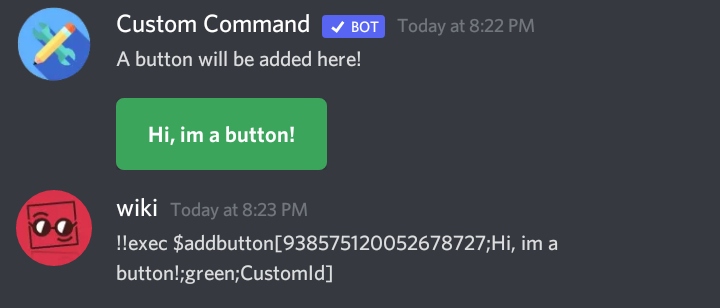 (Add in new row)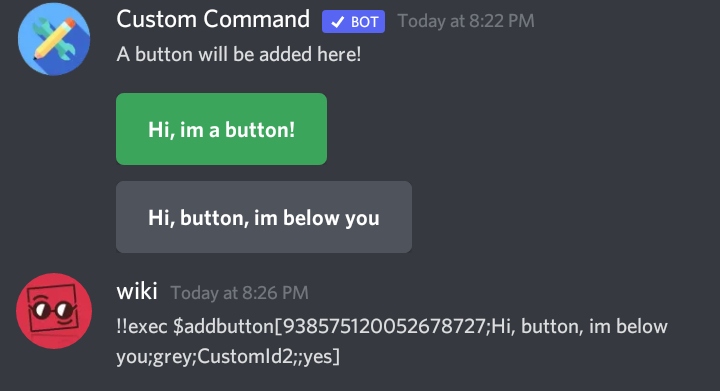 (Add disabled)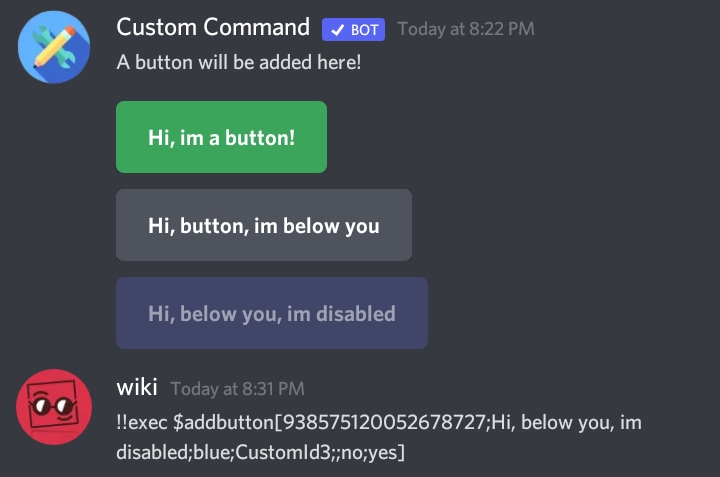 Available colors
red, green, blurple, grey, url
URL buttons are grey by default.
You can use normal unicode emojis, custom emojis with their ID, or you can use $customEmoji.
Easy
Function difficulty:
button
add
interaction
create
Tags: